26914 Skylark Bluff Trl
Katy, TX 77494
Does your home have a sinking, cracked driveway, walkway, pool deck, or another damaged slab? Not only can repairing concrete improve your home's curb appeal, but it can also eliminate potential falling hazards.
Avoid those same old, disruptive, and costly concrete repair methods that come standard with other contractors and contact Level-Aid. They are your trusted concrete repair experts offering exclusive and innovative solutions that are not only easy to install, but also long-lasting.
Concrete repair services:
PolyLevel concrete leveling: PolyLevel is a two-part polyurethane mixture that expands to provide precise concrete leveling. It also addresses common settlement causes and provides long-lasting results.
NexusPro cracked concrete repair: NexusPro is a powerful concrete sealant that was specially formulated to seal joints and cracks. It is also highly resistant against UV rays, harsh weather, temperature fluctuations, and other factors to provide long-lasting results.
SealantPro concrete sealing: SealantPro permanently bonds with slabs after just one quick application to protect them from oil, gasoline, water, as well as other debris and liquids. Plus, our concrete sealant can be applied to new or existing slabs, which will extend their lifespan by three to five times overall.
Contact Level-Aid to learn more. They offer free estimates to Texas homeowners in Katy, Sugarland, Pearland, Houston, League City, Pasadena, Baytown, and areas nearby.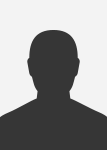 Joe Lay
Specialist
Contact us today for a FREE estimate! Call 1-888-310-4467 or enter your zip code: