3955 Whitebrook Dr
Memphis, TN 38118
Redeemer's Group is your local resource for high-quality concrete repair, PolyLevel concrete leveling, and SealantPro concrete sealing.
The patented PolyLevel polymer injection system is specifically designed to raise and level concrete slabs, minimizing future damage with a quick-curing and quick-drying formula.
SealantPro extends the life of your concrete by 3 to 5 times in just one coat, protecting concrete at a molecular level from oil, gas, water, and other debris and types damage.
Redeemer's Group services the Tri-State area, including Memphis, Jonesboro, Blytheville, Cordova, Paragould, West Memphis, Collierville, Tupelo, Oxford, Germantown, Dyersburg, Millington, and the neighboring cities and towns in Tennessee, Mississippi and Arkansas.
Services offered:
Concrete Lifting & Leveling
Concrete Slab Repair
Concrete Sealing
PolyLevel services
SealantPro services
By Bill B.
"I wish I could have had the floors leveled and supported sixty years ago before the sinking..."
J S.
Jackson, TN
We wanted to make sure Clint Cooper, specifically, knows that Marc, Dalton and his crew were all perfect gentlemen and that we would not have asked for better...
Anita C.
Corinth, MS
Your specialist was courteous, professional, responsive and ...
Gary M.
Ripley, MS
You guys done a great job. Just what we were wanting. Joe (Cook), was a great person to work with. Very quifiltied.
Redeemers Group Inc. Before & After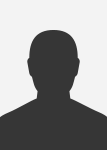 Kyle Baublitz
Service Technician
Dalton Cole
Warehouse Manager
Angel Malburg
Customer Care Specialist: Service
Contact us today for a FREE estimate! Call 1-​866-909-4086 or enter your zip code: