3841 E Superior Ave
Phoenix, AZ 85040
If you have a cracked or uneven concrete surface in your home, you need concrete lifting and leveling from Arizona Foundation Solutions. As a fully trained and PolyLevel dealer, they have the best solutions available.
PolyLevel is a unique polymer foam that expands underneath the concrete surface to raise the slab and provide a strong, long lasting support system. PolyLevel works quickly, effectively, and will last for years to come. PolyLevel can be used for a variety of applications, including:
Sidewalks
Driveways
Concrete slabs
Stairs
Patios
Pool decks
If you're interested in PolyLevel concrete repair for your home, contact the experts at Arizona Foundation Solutions today. They provide expert PolyLevel services in Phoenix, Mesa, Glendale, Scottsdale, Chandler, Tempe, Peoria, Gilbert, Flagstaff, Prescott, and throughout Arizona.
Theresa & Jeff B.
Flagstaff, AZ
Thank you for working those long hours to make sure the foundation issues were gone forever.
Bob L.
Dewey, AZ
Thank you Arizona Foundation Solutions for an excellent experience and completed job.
B C.
Gilbert, AZ
This is really a great company to deal with for foundation issues.
Arizona Foundation Solutions Before & After
John Ciminski
Engineer
Frank Parma
Permit Specialist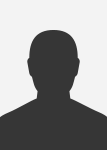 Gabriel Palos
Production
Contact us today for a FREE estimate! Call 1-888-310-4467 or enter your zip code: